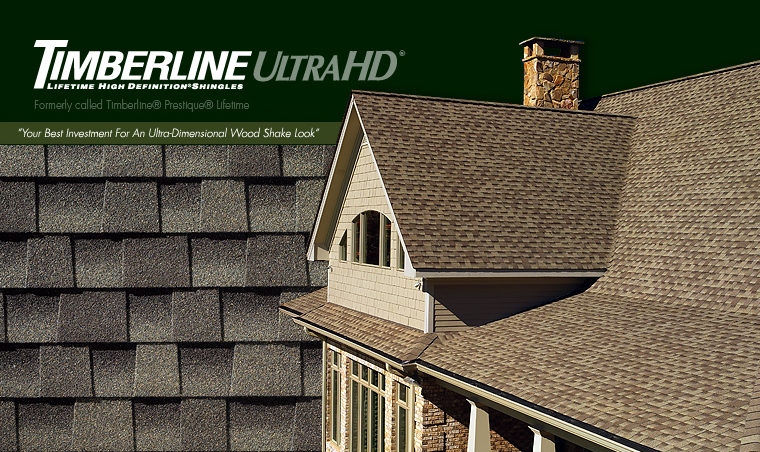 Timberline Ultra HD® Shingles

For just pennies-a-day more than standard architectural shingles, you can enjoy Timberline Ultra HD Shingles, the thickest, most ultra-dimensional Timberline High Definition Shingle. Featuring GAF's proprietary color blends, Timberline Ultra HD Shingles offer a wood-shake look with an incredible thickness that you'll notice and appreciate.

Note: It is difficult to reproduce the color clarity and true color blends of these products. Before selecting your color, please ask to see several sample shingles.*Lifetime manufacturer's warranty is provided directly to the homeowner by GAF. Restrictions may apply. Click here to see more.