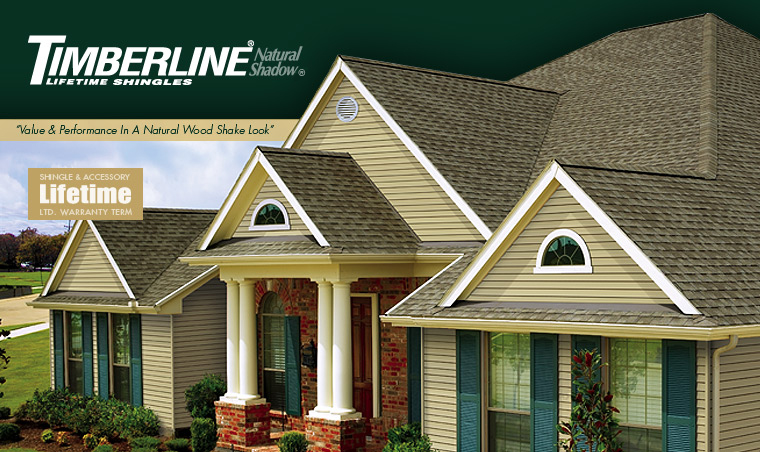 Timberline® Natural Shadow® Shingles

Since your roof can represent up to 40% of your home's curb appeal, you can improve its resale value with Timberline® Natural Shadow®Shingles from GAF. They'll give you the upscale, architectural look you want at a price you can afford.

Note: It is difficult to reproduce the color clarity and actual color blends of these products. Before selecting your color, please ask to see several sample shingles.*Lifetime manufacturer's warranty is provided directly to the homeowner by GAF. Restrictions may apply. Click here to see more.