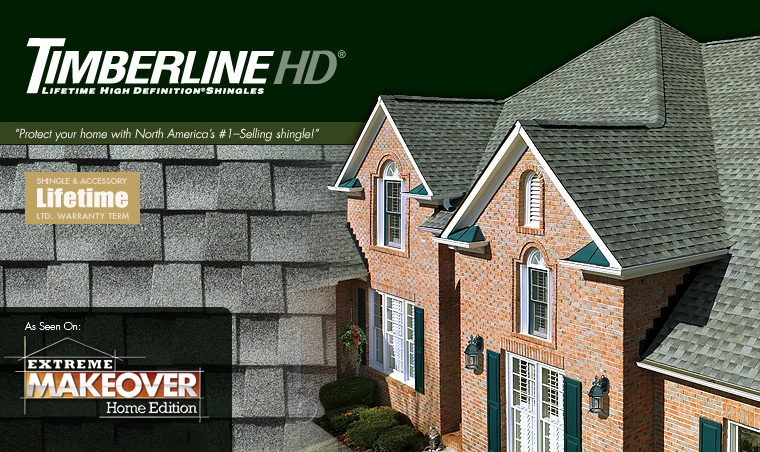 Timberline HD® Shingles

Help improve your home's resale value with Timberline HD® Shingles from GAF. Timberline® High Definition® Shingles with Advanced Protection® Shingle Technology are the #1-selling shingles in North America. Timberline HD® Shingles will not only protect your most valuable asset but also beautify your home for years to come.

Note: It is difficult to reproduce the color clarity and actual color blends of these products. Before selecting your color, please ask to see several sample shingles.*Lifetime manufacturer's warranty is provided directly to the homeowner by GAF. Restrictions may apply. Click here to see more.